Organisation
Here are answers to common questions related to our organization.
Financing and Transparency
Here you find frequently asked questions on financing and transparency
Structure of the DUH
Here you find frequently asked questions on the structure of the DUH.
The DUH currently has around 4,500 supporting members and 350 voting members. Every natural person who supports our statutory objectives may become a voting member or supporting member of the DUH. Our contribution schedule regulates all the details regarding how to pay our annual membership fees. Compared to typical membership organisations, the DUH has significantly fewer members. The reason for this is due to its structure: like Greenpeace, when it comes to the work done within its association, the DUH relies more on its full-time employees than other associations that rely more on volunteer members. Nevertheless, in relation to the 40 Greenpeace members, the DUH has nine times more members with voting rights.
The key organs of the DUH are the Assembly of Delegates and the Executive Committee. Among other things, the Assembly of Delegates adopts the annual report of the Board, elects the Board, and sets the annual budget. The Board defines the objectives of the practical work of the DUH. If required, it issues policies and regulations for conducting business. It is responsible for advising and supervising the work of the management.
The managing directors appointed by the Board are authorised to perform the economic, administrative and personnel matters of the national headquarters.

For more information, see Transparency in our Articles of Association.
As of 30 November 2018, Environmental Action Germany had a total of 113 employees, seven of whom were non-tariff employees. The DUH pays the other employees according to an in-house tariff, which is comparable to public-sector pay. In 2017, the average salary of the (full-time) employees paid according to the tariff was €49,303. The average salary of non-tariff employees was €110,334. In addition, there is a company pension plan. For reasons of data protection, the DUH does not publish the figures relating to individual salaries.
Contact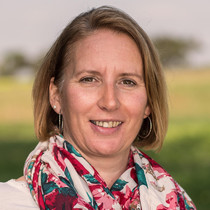 © Andreas Kochloeffel
Kerstin Dorer
Sekretariat/Spenderservice
Tel.: 07732 9995-38
E-Mail: Mail schreiben